A few of Candaya's authors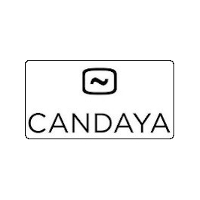 The Candaya publishing house takes its name from that fantastic kingdom to which they go, mounted on Clavileño, Don Quixote and Sancho to end the evil spells of the giant Malambruno.
With the same quixotic vocation and will, the publishing house Candaya pretends, from its modesty, to fight against those other spells, even more perverse and malicious, that condemn many Latin American writers to ostracism.
Below is a list of authors and at the bottom of the page some books from the catalogue for which rights are available.
Daniela ALCÍVAR BELLOLIO (Ecuador)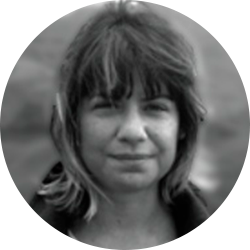 (Ecuador, 1982) Daniela Alcívar Bellolio was born in Guayaquil and lived in Buenos Aires between 2005 and 2017. She is a writer, literary critic, academic researcher and editor. She has published the novel Siberia (Joaquín Gallegos Award 2018, La Linares Award 2018), her last one Lo que fue el futuro (Candaya, 2022), the short story book Para esta mañana diáfana (2016) and the essay books Pararrayos (Lightning rod), and two more. She is general editor at the Ecuadorian publishing house Turbina and a member of the Editorial Committee of the magazine Sycorax. She currently directs the Benjamín Carrión Cultural Center in Quito.
Siberia has been translated into italian by Unicopli.
BOOKS' Forms in this Website : Siberia (Fiction, 2019); What the Future Was (Fiction, 2022)
---
Marta APONTE ALSINA (Puerto Rico)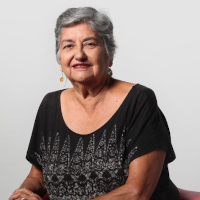 (Puerto Rico, 1945). She has published the novels Angélica furiosa (1994), El cuarto rey mago (1996), Vampiresas (2004), Sexto sueño (2007), winner of the National Novel Award from the Pen Club of Puerto Rico, El fantasma de las cosas (2009), Sobre mi cadáver (2012) and Mr. Green (2013); the books of short stories La casa de la loca (2001) and Fúgate (2005); and the essays Somos islas (2015) and PR3 Aguirre (2018) among many others.
She has been editor of numerous books and magazines, such as the anthology Puerto Rican narratives published by Fundación Biblioteca Ayacucho.
In 2014, the Women's and Gender Studies Programme at the University of Puerto Rico awarded her the Nilita Vientós Gastón Chair.
Cristina Rivera Garza included her in a selection of 12 essential Latin American women authors, published in Publisher's Weekly magazine in 2018.
With Candaya she published one novel : La muerte feliz de William Carlos Williams (2022).
BOOKS' Form in this website : The Happy Death of William Carlos Williams (Fiction, 2022)

---
Isabel-Cristina ARENAS SEPÚLVEDA (Colombia)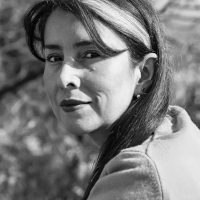 Isabel-Cristina Arenas Sepúlveda was born in Bucaramanga, Colombia, in 1980 and lives in Barcelona. She studied Industrial Engineering at the Universidad Industrial de Santander; she also completed a Specialisation in Journalism at the Universidad de Los Andes, a Master's Degree in Literary Creation at the Universidad Pompeu Fabra and a Postgraduate Diploma in Bookshop at the Universidad de Barcelona.
She has been writing for the Colombian newspaper El Espectador since 2012. In his section "El Cisne: libros y espacios" she has published interviews, literary reviews, short stories and reports. Her blog is El hermafrodita dormido. Y eran una sola sombra (Candaya, 2022) is her first novel.
---
Laureano DEBAT (Argentina)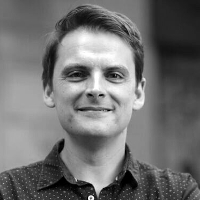 Laureano Debat (Lobería, Argentina, 1981). He graduated as a journalist and social communicator at the National University of La Plata, where he also worked as a teacher in different writing workshops. He arrived in Barcelona in 2009
to study the Master in Literary Creation at the Pompeu Fabra University.
As a cultural journalist, he has collaborated in the supplements Radar, of Página 12, and Cultura(s) of La Vanguardia and in the magazine Orsai. He has also worked in different fields of journalism: architecture, science, politics and human rights. He was a radio producer and broadcaster, advertising copywriter and scriptwriter. He is currently working as a columnist for Clarín's Ñ Magazine and Anfibia of Argentina, Altaïr Magazine, Eldiario.es/Catalunya Plural and Vice of Spain and Radioacktiva of Colombia. With Candaya he published two books : Barcelona inconclusa (2017) Casa de nadie (2022)
BOOKS' Form in this website : Nobody's house (Fiction, 2022)
---
Álex CHICO (Spain)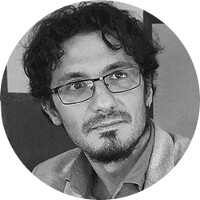 (1980, Plasencia-Extremadura. Lives in Barcelona).
Álex Chico has a degree in Hispanic Philology and a DEA in Spanish Literature. He has published the notebook Sesenta y cinco momentos en la vida de un escritor de posdatas (2016), the fictional essay Un hombre espera (2015), four books of poems and the anthology Espacio en blanco 2008-2014 (2016). His poems have appeared in different anthologies and prestigious publications such as Turia, Suroeste, Ærea, Litoral, Estación Poesía or Librújula. He has worked as a literary critic in different media, such as Ínsula, Cuadernos Hispanoamericanos, Nayagua, El Cuaderno, Ulrika, Revista de Letras and Clarín. He was co-founder of the humanities magazine Kafka. He is currently a member of the editorial board of Quimera.
Álex Chico is one of the 10 authors chosen in the second edition of Spanish Agency for International Development Cooperation's "10 out of 30" project, 2020.
---
Miguel DUEÑAS (Spain)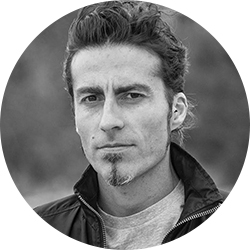 Miguel Dueñas (Madrid, 1975) is a writer, teacher and session musician. He has participated in concerts and television programmes as a drummer, percussionist and musical director. He is the author of the novels Suficiente Soga (III Premio de narrativa Francisco Ayala, 2015), La Prohibición del Jade (2019) and La Crecida (XIII Premio Fray Luis de León, 2020). He is also the author of short stories for which he has won awards in various competitions. He has participated in the anthologies Relatos por descubrir (2021) and IX Selección de cuentos Alberto Fernández Ballesteros (2022).
---
Gustavo FAVERÓN PATRIAU (Peru)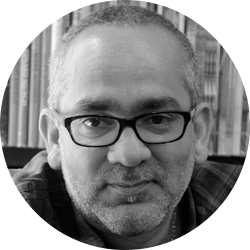 (Lima, 1966) holds a PhD in Hispanic Literature from Cornell University and currently works as an associate professor at Bowdoin College, Maine, where he directs the Latin American Studies Program. He is the author of Historia Rebeldes (2006) and Contra la allegoría (2011), and the essay Bolaño salvaje (co-writen with Edmundo Paz Soldán, Candaya, 2013). His first novel, The Antiquarian, has been translated into English on the Black Cat label of Grove/Atlantic (2014) and into Turkish, Arabic, Chinese and Japanese; it will be translated in Russian (Arkadia). His last novel, Living Downstairs (Vivir abajo, 2019) was in the short list of The Vargas Llosa Biennial Novel Prize and has been translated in french (Christian Bourgois, 2023) and will be translated in German (Droschl, 2025).
---
Carlos Frontera (Spain)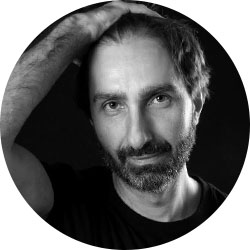 Carlos Frontera was born in 1973 and lives in Seville. He is the author of the short story book Walking Without Noise (2017). Echo is his first novel.
---
Jesus GARCIA CIVICO (Spain)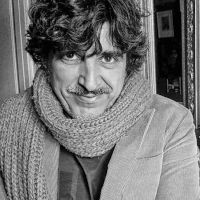 Jesús García Cívico is a philosopher, cultural critic and lecturer at the Universitat Jaume I in Barcelona. He has published the book of aphorisms, poems and thoughts 'Una casa holandesa' (2014), the short novel 'Singular' (2018) and the essays: 'Vania en la calle 42: mérito y decepción' (2018), 'La tortura: aspectos jurídicos, sociales y estético-culturales' (2018), 'La norma y la imagen' (2020) and 'Ficciones, las justas' (2022).
His academic research encompasses the philosophy of law, the history of ideas, morality and literature, and the relationship between film and social change.
He has worked as a lecturer and researcher at the universities of Buenos Aires, Florence, Palermo, Lausanne and Radboud, at the Max Planck Institute in Heidelberg and at the Centre for Social Studies in Coimbra. He has been artistic editor of the magazine Canibaal, co-director of Registros and is a regular contributor to various cultural publications: El Hype, Revista de Letras, Quimera, Turia, El Estado Mental, Barcarola, Bostezo, Le Monde Diplomatique, Pasajes de pensamiento contemporáneo, Dilema, MAKMA, Factory Magazine and Dirty Rock. He was a FIPRESCI jury member at the San Sebastian Film Festival and is currently secretary of the Spanish Film Press Association.
---
Ernesto GARCÍA LÓPEZ (Spain)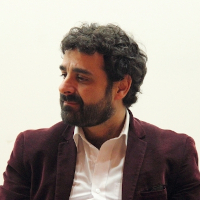 Ernesto García López (Madrid, 1973) is a writer, visual artist and anthropologist. He has published the poetry collections 'Voz' (1998), 'Fiesta de pájaros' (2002), 'El desvío del otro' (2008), 'Ritual' (2011), 'Todo está en todo' (2015) and 'Los afectos' (2019); and the plaquettes 'Últimos poemas de Félicien Rops' and 'Tierra de nadie' (2005). His poems have been translated into English and published in the anthology 'New Poetry from Spain' (2012) and in 'Streets where to walk is to em bark. Spanish Poets in London, 1811-2018' (2019). From 2008 to 2012 he was co-director of the International Review of Literature Galerna (Montclair State University and The City College of New York). He has collaborated as a literary critic in different publications, including the digital magazines Culturamas and La Vaca Multicolor. As a visual artist, he has realised the exhibition De donde huye la raíz, at the Galería Habitar la Línea, as part of the Hybrid Festival in Madrid (2019). In the field of anthropology, his research has focused on studies on social movements and political culture.
---
Agustín MÁRQUEZ DÍAZ (Spain)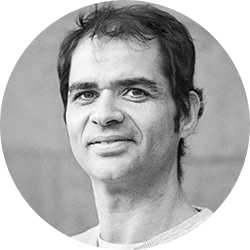 (Madrid, 1979). He is a Telecommunications Engineer and carries out research studies in Art, Culture and Literature. He has participated in several anthologies, in 2016, he created, with two other partners, the publishing house La Navaja Suiza. The Last Time it was Yesterday is his first novel.
Chambéry's first novel festival award (category spanish literature) France
---
Alejandro MORELLÓN (Spain)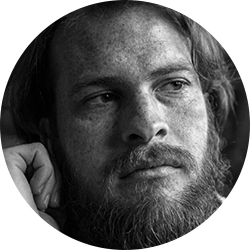 Alejandro Morellón (Madrid, 1985). In 2010 he received a grant from the Antonio Gala Foundation. He has published the book of short stories La noche en que caemos (2013), which won him the Monteleón Foundation Prize, and some of his texts have appeared in magazines such as Quimera, Prosa inmortal, Eñe and Energehia. In 2015 he was a finalist for the Nadal Prize for his work He aquí un caballo blanco. In 2017 he won the Gabriel García Márquez Hispano-American Short Story Prize for his book The natural state of things, reedited by Candaya in 2022, as well a the novel Caballo sea la noche (Candaya, 2019). His stories have been translated into English, Dutch, Czech, Portuguese, Italian, Romanian, Polish and Serbian. He currently lives in Madrid.
---
Mónica OJEDA (Ecuador)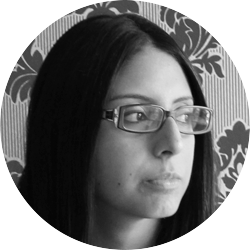 (Ecuador, 1988). Master in Literary Creation and in Theory and Criticism of Culture, teaches Literature at the Catholic University of Santiago de Guayaquil. She is currently studying a Doctorate in Humanities with a research on Latin American pornographic literature. Nefando is her first novel, she published another one, Mandíbula (2018, Candaya). Her last book is a a book of poetry, Milk Story (2020).
She has been selected as one of the most relevant literary voices in Latin America by the Hay Festival, Bogotá39 2017 and awarded the Next Generation Prize by the Prince Claus Fund 2019 for her literary career.
Her novels has been translated into italian by Alessandro Polidoro, into English by Coffee House (US), New Ruins (UK), into Greek by Skarifima Editions, into French by Éditions Gallimard, into Portuguese (Brazil) by Autêntica Editora.
---
Fernando PARRA NOGUERAS (Spain)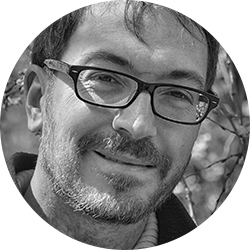 (Tarragona, 1978). Writer, literary critic and language and literature teacher.
For the last decade he has published a weekly column of literary criticism and reflection in the Tarragona's Newspaper, entitled "El cura y el barbero" (The priest and the barber), which, along with other contributions in the press, is published in his blog Cesó todo y dejéme (It all stopped and leave me alone). Some of his articles have been finalists for the prestigious Francisco Valdés Literary Journalism Prize and will soon be published in an anthology. Literature as salvation. His first novel, Shutters (2019), was a finalist for the Azorín Prize and was warmly received by readers and critics alike. The Anthropoid is his second novel.
---
Gabriela PONCE PADILLA (Ecuador)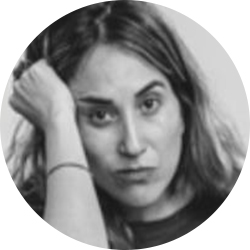 (Ecuador, 1977). Gabriela Ponce is a writer, theatre director and professor of performing arts at the Universidad San Francisco de Quito. She has published the book of short stories Antropofaguitas (2015, Prize of the Ministry of Culture of Ecuador), two plays, which one won the Gallegos Lara Prize). His stories have appeared in several national and international anthologies. He is a member of the editorial board of the digital magazine Sycorax, dedicated to reflection and cultural criticism. She is part of the Mythomaniac/Artes Escénicas collective and co-founder of Casa Mitómana, a cultural greenhouse. As a writer, director and producer, she has staged several plays, such as Esas Putas Asesinas, adaptation for the stage of Roberto Bolaño's short story (2015); Caída, Hemisferio Cero (2014). His play Entrada en Pérdida (2013) won the international prize Escritura de las Diferencias and was staged in Cuba and published in France.
Sanguínea has been translated into English (US) by Restless Books and will be into italian by Cencellada.
---
Solange RODRÍGUEZ PAPPE (Ecuador)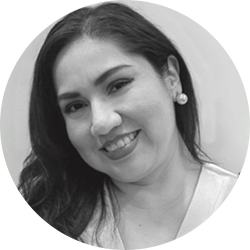 Ecuador, 1976). is a writer interested in the genre of the strange and the fantastic. With Lost Bullets she won in Ecuador the Joaquín Gallegos Lara National Storytelling Prize for the best book of the year 2010. University professor for several decades and coordinator of creative writing workshops, she has done research on the end of the world in Latin America for her master's thesis in Cultural Studies. As a narrator she has published seven books.
---
Eduardo RUIZ SOSA (Mexico)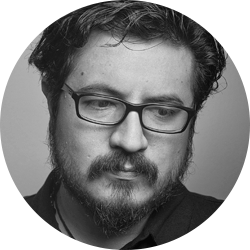 (Mexico, Culiacán, 1983). He took a doctor's degree in History of Science and a doctor's degree in Spanish Philology. He has been professor of the Faculty of History at the Autonomous University of Sinaloa and Head of the Literature Department of the Sinaloa Institute of Culture. He currently resides in Barcelona.
He has published the short story book La voluntad de marcharse (2008) with which he won the Inés Arredondo National Literature Prize and Cuánto de los tuyos han muerto (Candaya, 2019) ; the acclaimed novel Anatomía de la memoria (Candaya, 2014), for which he won the 1st Han Nefkens Scholarship for Literary Creation (which allowed him to study the Master's Degree in Literary Creation at Pompeu Fabra University) and for which he was included in the Mexico 20 anthology (the 20 most outstanding Mexican authors under 40 years, fiction and non-fiction). His last novel published is El libro de nuestras ausencias (Candaya, 2022).
---
Diego SÁNCHEZ AGUILAR (Spain)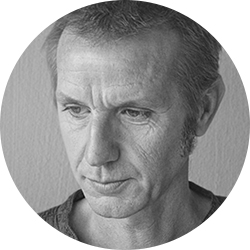 (Cartagena, 1974) Doctor in Hispanic Philology and professor of Spanish Language and Literature. Nuevas teorías sobre el orgasmo femenino won the Setenil Prize for the best book of short stories published in Spain in 2016. As a poet he has published several books, he is also the author of Poesía vertical, a critical edition of Roberto Juarroz's work for Cátedra publishing house. He has published articles of literary criticism in magazines such as Quimera. His two Novels were published by Candaya, Factbooks. El libro de los hechos (2019) and Los que escuchan (2023).
BOOKS' Forms in this Website : Los que escuchan (Fiction, 2023); Factsbook. El libro de los hechos (Fiction, 2019).
---
Miguel SERRANO LARRAZ (Spain)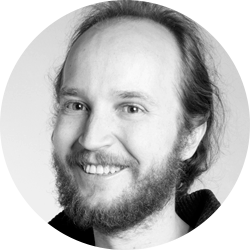 (Zaragoza, 1977) Miguel Serrano Larraz began a degree in Physical Sciences, which he abandoned in his final year to devote himself to literature. He has worked as a cashier, professional illusionist, bookseller, administrative assistant and Ghostwriter. He currently works as a translator (among others, he is the author of the Spanish versions of a biography of Nick Drake and of a book that reviews the career of the group Belle and Sebastian, both published by Metropolitan). His work has appeared in numerous periodicals (Quimera, Turia, Laberintos, la Mandrágora and Heraldo de Aragón, among others) and in various anthologies. He is one of the coordinators of Eclipse, the journal of the Faculty of Philosophy and Letters of the University of Zaragoza. He has three books published by Candaya, two novels and a short stories book.
---
David TOSCANA (Mexico)

MARIO VARGAS LLOSA V BIENNIAL NOVEL PRIZE, 2023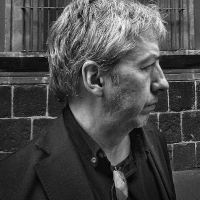 (Monterrey, Mexico, 1961). He graduated as an Industrial and Systems Engineer. He was part of the International Writers Program at the University of Iowa and the Berliner Künstlerprogramm.
He is the author of Estación Tula (1995), Lontananza (1997), Santa María del Circo (1998), Duelo por Miguel Pruneda (2002), El último lector (2004, Antonin Artaud, Bellas Artes de Narrativa and José Fuentes Mares awards), El ejército iluminado (2006, Casa de las Américas José María Arguedas Prize), Los puentes de Königsberg (2009), La ciudad que el diablo se llevó (2012, Candaya 2020), Evangelia (2016) and Olegaroy (2017, Xavier Villaurrutia and Elena Poniatowska prizes).
SAN FRANCISCO CHRONICLE
"Toscana's writing proves overall to be witty and disarming, alluding amusingly to Latin American writers such as Gabriel Garcia Marquez and Carlos Fuentes."
---
A few books from Candaya.
All authors and books can be found in Candaya's catalogue