Nobody House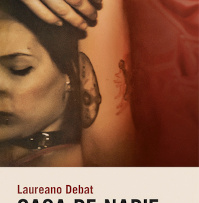 The story of a migrant mother and daughter, both of them together, working as prostitutes in Barcelona. And the life of Laureano Debat sharing a flat with them.
CANDAYA, 2022, 296 p. NOVEL, spanish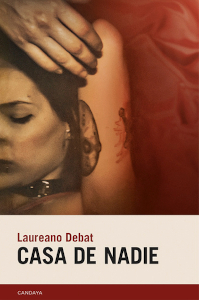 Shortly after arriving in Barcelona, Laureano Debat went to visit a flat in the Eixample district with the intention of renting a room. The women who showed him around, a mother and daughter, seemed very nice and the room was spacious and bright. And he was even amused that the balcony overlooked the courtyard of a nunnery. It didn't take him many days to realise that Jimena and Sonia, his warm hosts, worked as prostitutes in the house. This was the beginning of a relationship of friendship and cohabitation that lasted nine months and in which the author, almost unintentionally, gained access to the daily life and secrets of an escort's dressing room in a private flat.
More than ten years later and after an arduous writing process, in which the author dialogues with his memory and with the log of his notebooks, comes this novel of interiors that explores the lives of two women from Chilean high society who ended up as prostitutes in Barcelona and narrates what is not seen behind the scenes of paid sex.
Although set within the framework of a broad tradition on this subject (the 19th century French novel, the 20th century Latin American novel, the feminist essay of the 21st century, music, cinema, TV series…), the perspective offered by The Nobody House is very singular: the story of a migrant mother and daughter, the two of them together, exercising prostitution in the same space and time.

Original Title
Casa de nadie
Extract in spanish
Territory of representation
World Wide
More about the rights available for this book
sophiesavary@sosavbooks.com