A few of Oh!Books agency's authors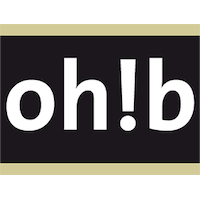 Agustín COMOTTO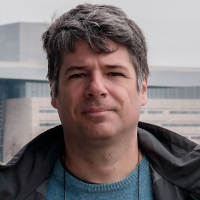 Agustín Comotto was born in Argentina but has spent half a lifetime travelling from one end of the planet to another. He writes to draw and he draws to write. Author and illustrator of numerous books, his last graphic novel, 155, about the life of the anarchist Simon Radowinsky, has recently been published in the USA, France and Germany.
---
Silvia CRUZ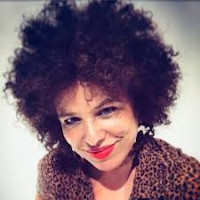 Silvia Cruz Lapeña (Barcelona, 1978) is a journalist who writes about whatever catches her interest, although she is particularly drawn to topics that refuse to fit into neat categories or that are riven by contradictions, such as flamenco or boxing. As a freelancer, her writing has appeared in some of Spain's leading publications and online outlets, including ABC, La Vanguardia, El País Semanal,
El Mundo, Altaïr Magazine, Letras Libres and Ctxt. She lives in Madrid, is a regular contributor to Spanish public radio broadcaster, RNE, and to El Periódico de Cataluña, and is head of current affairs at Vanity Fair magazine.
---
David GIMENEZ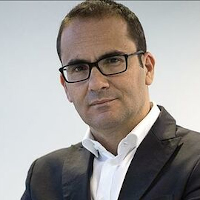 Born in Barcelona in 1971 is an award-winning author and journalist, a columnist for the Spanish edition of the New York Times and a feature writer for Vanity Fair. He is a former editor-in-chief of El Mundo, the second largest newspaper in Spain. Praised by critics as the "Spanish Kapu ́sci ́nski", he has covered conflicts, revolutions and crises in more than twenty countries. His reports have been published in the Guardian, the Sunday Times, the Toronto Star and Corriere della Sera, and he has contributed to CNN and the BBC. A Nieman fellow at Harvard University, Jiménez is the author of four books and has been translated into English, Chinese, German, Italian and Catalan
---
Enrique GRACIAN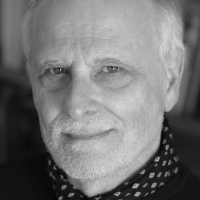 Enrique Gracián was the scriptwriter of Redes, the now legendary programme by Eduardo Punset at TVE. He is the author of Prime numbers (RBA) with more than 300,000 sold copies and translated into 14 languages.
---
Héctor JUANATEY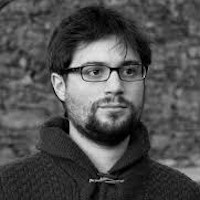 Héctor is a journalist who has contributed to several newspaper and TV channels in Spain, like Público, Vanity Fair, Eldiario.es, Playground, La Voz de Galicia or CTXT. He also worked for several years in the communications department of Podemos, the political party that Txema Guijarro (the Analist) represents in Spain's Congress of Deputies. Juanatey convinced Guijarro of the need to tell his story, not out of vanity (the whole story is riddled with comic and surreal episodes that will quickly disabuse the reader of any romantic notions they may have of politics and espionage) but to emphasize the courageous and vital role played by Ecuador in these events.
---
Miguel PAJARES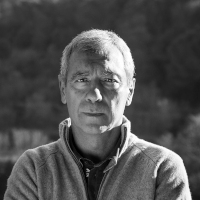 Miguel Pajares holds a degree in Biological Sciences and a Ph.D. in Social Anthropology. Additionally, he is a research fellow of the Research Group on Exclusion and Social Control at the University of Barcelona, where he also contributes to the design of the European Studies programme for the European Social Research Unit. He is currently president of the Catalan Commission for Refugee Aid. He was one of the heads of SOS Racismo, has directed the trade union structure of the Information Centres for Foreign Workers (CITE) and has served as an external advisor to the European Economic and Social Committee.
---
Alain VIGNEAU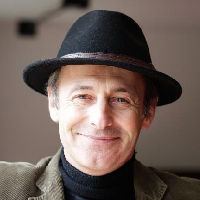 Alain Vigneau (France, 1959), devenu soudainement et très tôt orphelin de mère dans de tragiques circonstances, fut d'abord berger de haute montagne pendant dix ans dans plusieurs régions françaises. Il s'installe finalement en Espagne en 1989, où il devient acteur, clown et metteur en scène, créateur de la Compañia La Stravagante, avec laquelle il participera à de nombreux festivals en Espagne ainsi qu'au Venezuela, au Mexique et au Gabon. Pendant plus de 23 ans de théâtre professionnel, il a mis en scène plusieurs spectacles, opéras (I Pagliacci, 2006), spectacles de cirque contemporain (Circ Cric, 2002). Avec l'ONG "Clowns sans Frontières" il a joué au Guatemala, en Namibie, au Nicaragua, au Salvador et en Indonésie.
Professeur au Master en Art Thérapie AEC/UVIC de Barcelone, cocréateur du Centre CAE " Conciencia y Artes Escenicas" à Puebla de los Angeles (Mexique), il est aussi professeur collaborateur de plusieurs Centres de développement personnel et artistique en Europe, Russie et Amérique latine.
Initié par Rosine Rochette (EPG Paris) dans l'union entre Clown et Gestalt, et formé en thérapie intégrative dans le programme SAT du Dr. Claudio Naranjo, il est aussi disciple et collaborateur de ce dernier dans les programmes internationaux SAT d'Espagne, Mexique, France, Chili, Allemagne, Italie, Brésil, U.S.A et Russie. Son livre « Clown Essentiel », actuellement disponible en espagnol dans sa 5ème édition (Ediciones La Llave), a été traduit au Brésil (Editora Kalango, Salvador da Bahia, mai 2018), en Italie (Edizione Spazio Interiore), en Russie.
Un documentaire a été tourné sur sa vie, Brin d'amour, trailer : https://vimeo.com/334997120
---
All authors and books can be found in https://sosavbooks.com/categorie_pmonolangue/ohbooks-catalogues/