A few of Crims.cats authors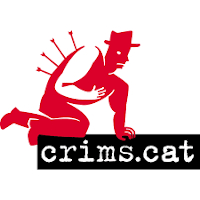 Below is a list of authors and at the bottom of the page some books from the catalogue for which rights are available.
Mariló Àlvarez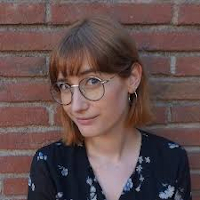 Mariló Àlvarez Sanchis (Picassent, 1987) has a degree in Journalism, editor and writer. She has cultivated above all genre young people's literature, especially science fiction and fantasy.
In 2018 she published her first novel, La primera onada (First Wave, Edicions Bromera, translated into Spanish as La primera oleada, Algar, 2021), as well as her first collection of science fiction short stories, Relats d'un futur imperfecte (Stories of an Imperfect Future, Edelvives – Baula).
In 2020 she was awarded the Valencia Nova Prize for Narrative for La taxidermista d'emocions (The taxidermist of emotions, Edicions Bromera), a realistic crossover novel between adult literature and young people's literature.
In addition, she has also published several stories and illustrations in magazines, newspapers and cultural supplements, such as Doodles or Arts.
---
Lluís Llort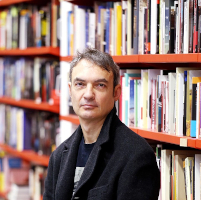 Lluís Llort (1966) signed the novels only as Llort. Since February 1986 he has worked for the newspaper Avui, currently El Punt Avui. He has published hundreds of articles, many of them information, but most of them opinion, creation or criticism; the last fifteen years in the Culture supplement.
Since 1999, he has published ten novels and thirteen children's titles, participated in eight collective books of narratives and written some twenty scripts for television comedy series. HIs last title published by Crims.cat is Temps mort (Time out).
---
A few books from Crims.cat
All authors and books can be found in Crims.cat