The Harem's favorite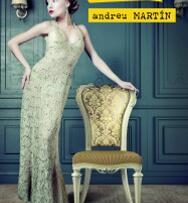 ALREVÉS editorial, 2020, 256 p. FICTION, Black Novel, Catalan, spanish
The art of intrigue, of shaping spectacular characters, the truculent language in the dialogues, all the qualities found in Andreu Martín's novels, are particularly remarkable in this novel.
Author supported by the Ramón Llull Institute, translation grants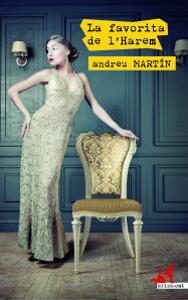 The Tibidabo Harem is back, the most luxurious Modernist brothel in Barcelona, with its oak doors, heraldic stained glass windows and castle gargoyles. It's like something out of a fairy tale if it weren't for the brothel's regent, the histrionic Emili Santamarta, who will be immersed in a plot where he will have to defend innocents in a fight between corrupt cops and, above all, between two clans that want to take over the monopoly of the city's arms and drug trafficking: the De Santiago, dangerous yet sophisticated, and the Klein, led by two ruthless, extremely cruel, five-foot-tall dwarves who are only seeking revenge for the death of their beloved son, Delfín. Once again, the writer immerses us in a violent, dark and sordid Barcelona with a gallery full of extravagant characters and, of course, all spiced up with the acidic and corrosive humour of his main character, the exaggerated and theatrical Mili. After The Harem at Tibidabo, Andreu Martín returns with the second installment of his Harem, where once again the action and violence runs at the speed of a shot.
Original Title
La favorita de l'harem
Territory of representation
World Wide
More about the rights available for this book
sophiesavary@1jardin2livres.com