The Heartbeat Of The Maghreb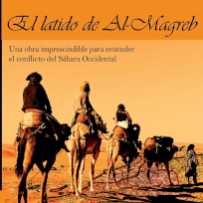 Mar editor, 2022, 444 p. Fiction, Novel, spanish
A journey to the west of the Maghreb, in Mauritania and Morocco, with two protagonists we already met in Maybe Dakar, Álvaro and his sister Carol. A socio-historical and adventure novel.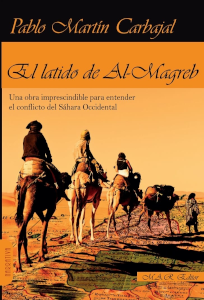 Álvaro and Cárol are two brothers who have a difficult relationship with each other, both working in the family business located in the Canary Islands. For business reasons they have to travel to Mauritania and Morocco on the same dates. Álvaro travels to Casablanca and decides to stay a few days longer than planned to visit the city of Fez. There, he meets Bachir, a Moroccan with a jihadist appearance who works in the Qaraouiyine mosque, with whom he makes an important discovery: in the renovation of his old library, some doors appear closed with a padlock with four locks, "The only truth", can be read engraved on the doors. Álvaro and Bachir embark on a journey to the south in order to discover the enigma they are facing. For her part, Cárol travels to Mauritania, where she is received by an employee of her local partner, Mustapha, who belongs to the social group of the griots, the storytellers, through whom she learns about the complexity of Mauritanian society and the differences with the world she is used to, until a totally unforeseen event happens to her.
A journey to the west of the Maghreb, Al Maghreb Al Aqsa, a plot that develops in two periods, the current period, but also jumps in time to tell the history of both countries, the role played by the independence leaders of Morocco, Mauritania and the Sahara, the cultural reality, the role of women, the crucial importance of Islam, its historical complexity and its challenges for the future. But above all, The Heartbeat of The Maghreb means adventure, not only the adventure experienced by its characters through the different vicissitudes that befall them, but the adventure of the encounter with the other, with those who are different.
Original Title
El latido de Al-Magreb
Territory of representation
World Wide
More about the rights available for this book
sophiesavary@sosavbooks.com