Maybe Dakar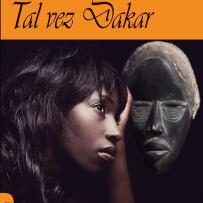 M.A.R. editor, 2016, 420 p. LITERARY FICTION, spanish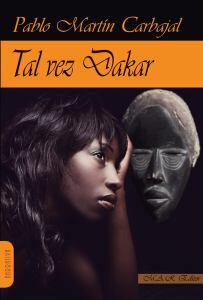 Spain, 2012, the hardest year of the current economic crisis. Álvaro Camino, a young Canary Islands businessman, is convinced by his father to make a trip to Dakar to look for new economic opportunities for the family business. But what does he know about Africa, which is so close? On the first day of his arrival, he met an attractive woman at the hotel who sold African art objects. Álvaro, without knowing why, is interested in a mask that is not for sale. What secret is behind this little mask that reminds us so much of those who inspired Picasso when he painted The ladies of Avignon?
Thanks to Musa, a local businessman with whom he quickly discovered a great complicity, Álvaro penetrated the Senegalese urban reality. He seeks to understand the mystery of the woman he met, the mystery that hovers around the desired mask, and through them seeks to understand who he is.
His quest will lead him to discover the essential role that African art has played for European artistic avant-gardes: cubists, dadaists, surrealists, Pablo Picasso, Tristan Tzara, André Breton. The role played by the first great black intellectuals who lived in Paris, the Senegalese Léopold Sédar Senghor, the Martinican Aimé Césaire and also Jean Paul Sartre in the process of decolonisation of the French-speaking African continent.
Original Title
Tal vez Dakar
Rights sold
French (L'harmattan)
"The construction of identity is a central theme of the novel Maybe Dakar. Possibly the most important, and it is outlined in the plot in such a way that it invites us to project that question into larger spheres. Today, identity has also become a crucial issue in Spain, in Europe, and logically in Africa." Johari Gautier Carmona, El País.com
French sample available
Territory of representation
World Wide
More about the rights available for this book
sophiesavary@1jardin2livres.com