The Anthropoid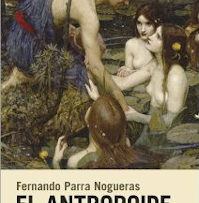 CANDAYA, 2021, 288 p. Fiction, spanish
A novel about identity and hidden desires. About the conflict between what we are, what we want to be and what others expect of us.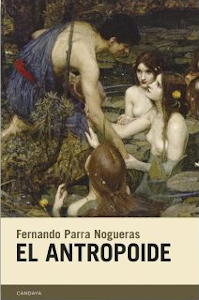 Eduardo, the son of a powerful publisher, is removed from the family business because of an obscure affair. Banished to a provincial town, he is taken in by his uncle, the editor of a local newspaper, where he first works as a spellchecker and proofreader, and then as a classified ad manager. Rejected by his new workmates and humiliated by his insignificant work in the editorial office, Eduardo experiences something very close to sinking, from which only literature and love will be able to rescue him.
El antropoide, at heart a reflection on identity and the unspeakable desires we hide, confronts the reader with his animality and his most primitive instincts: what happens when the body, illness, old age, everything we try not to see in order to protect our civilised life, is shown to us without filters. With a daring and very singular prose, in which the language astonishingly mimics the character, Fernando Parra tries to immerse us in the abysses and contradictions of human nature: the process through which we try, at all costs, to domesticate our anthropoid.
"A rigorous and well thought-out execution of the formal structure of the narrative, which the author has managed to handle with skill and intelligence, and which consolidates the novel from its very first pages. (…) Fernando Parra, all in all, is already a novelist to be taken into account in the current panorama of Spanish narrative". José Antonio Santano, República de las Letras.

"The whole narrative is brimming with lyricism and poetic images, thus avoiding the prosaic, rough and tumble realism that is so much a la page. A narrative that exudes immense tenderness and is full of suggestive discoveries". Vicente Valero
Territory of representation
World wide
More about the rights available for this book
sophiesavary@1jardin2livres.com