Factbook. The Book of Facts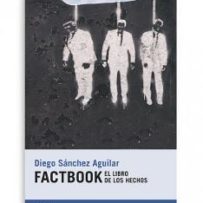 CANDAYA, 2019, 352 p. LITERARY FICTION, spanish
A vibrant dystopia full of ethical dilemmas that invites the reader to rethink his most intimate convictions.
Factbook is a lucid analysis, neither complacent nor nostalgic, of the last thirty years of Spanish society and of the generation who lived the 15M as a turning point that seemed to open a door to something that was not well known what it was.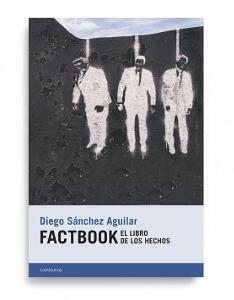 In a country living in an eternal economic crisis that seeks to justify all kinds of sacrifices, corruption and impunity dominate political life, and resignation and fear have taken over the people. When the body of the CEOE President appears hanged in an Osborne bull, Rosa debates between the instinctive horror of violence and the desire for that murder to become the detonator of the revolution. This is Factbook's starting point. In this dystopian world coexist an illegal cryogenesis clinic, a clandestine social network (Factbook) whose members incite rebellion through the objectivity of facts and data, terrorist groups with rock band names, agents who monitor and control social networks in search of conspiracies and enemies of the system…
Original Title
Factbook. El libro de los hechos.
"Sánchez Aguilar achieves what is so difficult to transform descriptions into actions, to make them not only place us on the stage, but also give us information about the characters". Verónica Nieto, Magazine of Letters.
"Diego Sánchez Aguilar dissects the loneliness, the failure, the lack of communication or the tiredness of some characters with whom it is not difficult to identify, to our regret, the same thing happens to us as to them: sex and life is not as they told us (…) We are, in short, before a splendid book, in its conception and in its making. Not just one more book of those that populate the table of novelties but a truly necessary book that, hopefully, will serve for many to discover this magnificent poet". Javier Moreno, El Cuadernos digital.
"This book is a catalogue of dissatisfaction. A poetics of the everyday with which Sánchez Aguilar analyses with great skill and depth the human soul of contemporary man and demonstrates an unusual subtlety, extreme sensitivity and great capacity for observation". Pedro Pujante, La opinión de Murcia.
Territory of representation
World Wide
More about the rights available for this book
sophiesavary@1jardin2livres.com