Lost Notebooks of Japan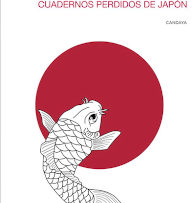 CANDAYA, 2021. Essay, travel book, spanish
The discovery, amazement and fascination of an ancient culture.
Book eligible for translation grants from the Balearic Islands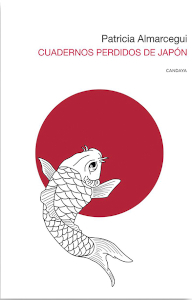 Lost Notebooks of Japan is the chronicle of a traveller who crosses interior and exterior geographies to recognise herself and assert her voice, to investigate writing as a record of the past, the fragility of women who travel alone and memory as a family bond. Halfway between essay, notebook and travel book, Lost Notebooks of Japan brings together fragments of four intimate diaries that Patricia Almarcegui wrote on two distant trips to Japan (2008 and 2018), and her reflections over many years on Japanese society, politics, culture and art.
Film, literature, manga, painting, architecture, villages, towns, cities, baths, political and social bodies trace a brief and syncopated itinerary of Japan. A narrative full of intense and extreme images, woven from loss: the loss of the notebooks that the writer lost on the journey, the loss of people who are no longer there, the loss of a country that was and is no longer. These notebooks are an attempt to reproduce the time of the journey and of life, based on the conviction that experiences do not end when they are written down but when they are read and listened to.
"Patricia Almarcegui is one of the most sensitive and beautiful voices in our country. Her books, imbued with a rapturous melancholy, have a very high literary quality". Jacinto Antón, El País
Original Title
Cuadernos perdidos de Japón
Rights sold
French (Intervalles); Saga-Egmont (spanish audiobooks)
English sample by Kymm Coveney
Territory of representation
World wide
More about the rights available for this book
sophiesavary@sosavbooks.com