The Painter and the Traveller's Woman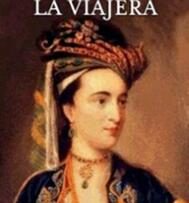 Ediciones B, 2011, 208 p. FICTION, spanish.
Historical novel. A fiction that is both entertaining and theoretical. Both the aesthetic debates and the beautiful friendship imagined between Ingres and Lady Montagu in Paris delight the reader.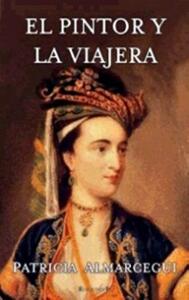 In The Painter and the Traveller's Woman, Ingres, tormented and lacking inspiration, fled Paris and isolated himself in the countryside. He regained his confidence and the desire to create thanks to Lady Montagu's company, an independent and liberated traveller, famous throughout Europe for her oriental notebooks. Although these two characters lived a century apart, Patricia Almarcegui brings them together in this delicious novel, whose reading takes us through the Louvre's rooms and into the passionate debates that Ingres, Delacroix, Baudelaire and Nerval have been having together, but also on the path of passion between two great visionaries. A brilliant and tasty uchronia on the representation of women in art and on the place of art in society.
Original Title
El pintor y la viajera
FOREIGN RIGHTS SOLD
FRANCE (Intervalles, 2016), IRAN (Gabeh publications, 2021)
Territory of representation
World Wide
More about the rights available for this book
sophiesavary@sosavbooks.com