Patricia ALMARCEGUI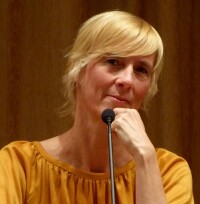 Author eligible for translation grants from the Balearic Islands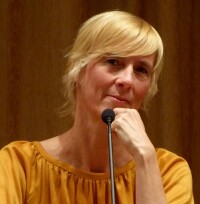 (Zaragoza, 1969). Lives in Menorca.
Dancer in her youth, writer, lecturer and great traveller. She has lived in countries such as Yemen, Uzbekistan, Japan, India and Iran (where she made a documentary), Sri Lanka… Patricia Almarcegui was a guest researcher at EHESS and the Sorbonne in France, at Colombia University in New York.
Author of seven books, five non fiction books and two novels, she regularly writes daily or feature articles in the fields of orientalism and travel literature (some translated into Arabic, French and English). She regularly collaborates with the newspaper La Vanguardia, El País, the ABC cultural supplement, eldiario.es, the travel magazine Altaïr, etc.
She is one of the leading European specialists in travel stories and orientalism.
His third novel entitled La herida (The wound) is carried by the voices of 3 women of different ages, Japanese, Iranian and Spanish. This manuscript is available for first publication.
Author's Website: https://patriciaalmarcegui.wordpress.com
FOREIGN RIGHTS SOLD
FRANCE, (Intervalles, 2016, 2023); IRAN, Gabeh publications, 2021; EGYPT, arabic, 2023)