The Last Time it was Yesterday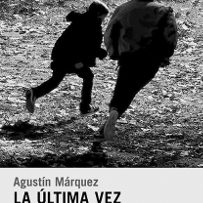 CANDAYA 2019, 160 p. LITERARY FICTION, spanish
Chambéry's first novel festival award (category spanish literature) France
The life of a lost slum, narrated with humour, tenderness and fierce criticism.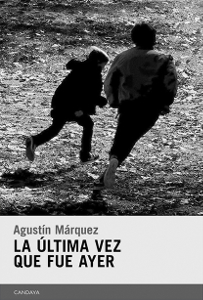 The run over of Chico B, an event all too common in the hostile environment where the novel takes place, is the trigger for a change in the two protagonists of this story: the narrator and the neighbourhood. This painful death will enliven a memory that the narrator believed he had buried and under control in the deepest part of his memory, and at the same time it will accelerate the transformation of the neighbourhood. For the sake of that dubious mirage of prosperity and progress (which rescued some, but also overwhelmed many), the streets, businesses and homes will begin to change, and with them the characters who frequent and inhabit them. Narrated in first person, with a direct and voluntarily aseptic style, the novel has something of an intimate chronicle of one of those peripheral neighbourhoods of our cities, punished by misery, deterioration and violence. The story of some confused and forgotten young people who, amidst tricks, obsessions and dreams, try to survive and be happy. The emotional portrait of a few strange characters that give them something similar to tenderness: a camel fond of canaries, a boy obsessed with fire or a mutt called Mazinger who wanders around the neighbourhood.
Original Title
La última vez que fue ayer
Rights sold
Audiobook rights sold in spanish (Audible)
English sample available
French sample available
Territory of representation
World Wide
More about the rights available for this book
sophiesavary@1jardin2livres.com