The Book Of Our Absences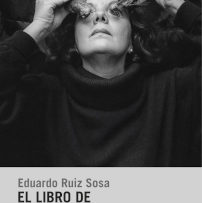 CANDAYA, 2022, 464 p. LITERARY FICTION, spanish (Mexico)
A journey through the scenes of the disappeared people in contemporary Mexico.
Eduardo Ruiz Sosa : "A natural talent for the lyrical sentence." Nadal Suau, El Cultural, El Mundo.
A totally personal narrative form, similar to a Homeric poem, a long ancient song. Brilliant.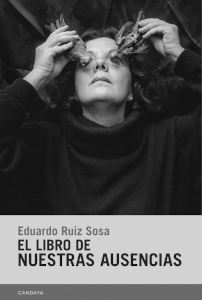 Orsina is a theatre actress who becomes seriously ill. Her disappearance messes up the lives of those around her, especially that of Teoría Ponce and Róldenas, brothers who are heirs to a bankrupt printing press and who devote themselves to searching for her, confronting the atrocious world of the disappeared people. Between attempts to preserve the printing press, theatrical performances and a cast of characters as absurd as they are real, the novel takes us from the violent present to the maddening past of a historical figure marked by delirium and death: José de Gálvez, Visitor General of New Spain, incarnated in an old theatre actor who plays him in the last role of his life.
The book Of Our Absences is a story about the disappearances in the north of Mexico, the violence of drug trafficking, the clandestine graves in the desert and the sierra. A journey of multiple voices and stories, of times that overlap and interweave. It is the intimate story of some absences, of mothers searching for their children, of spaces that have to be transformed in order to continue to exist.
Original Title
El libro de nuestras ausencias
Territory of representation
World Wide
More about the rights available for this book
sophiesavary@sosavbooks.com