The Natural State of Things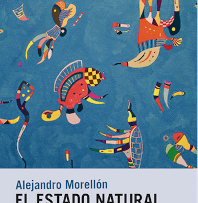 With The Natural State of Things, originally published in 2016 by Caballo de Troya, Alejandro Morellón became the first Spaniard to win the prestigious Gabriel García Márquez International Short Story Prize (the so-called Oscar of short stories), making him one of the most relevant voices of the new Spanish narrative, as evidenced by his inclusion in the first selection of 10 out of 30, the anthology of the AECID and Acción Cultural for the international promotion of new generations of writers.
Readers who love the short story genre is a book that connects us with other great short story titles: The Confabulary by Juan José Arreola, The Best of All Worlds by Quim Monzó.
IV Gabriel García Márquez Hispano-American Short Story Prize
CANDAYA, 2021, 128 p. SHORT STORIES, spanish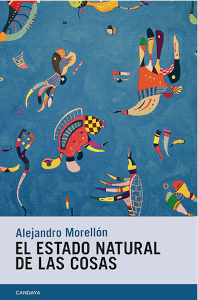 Through The Natural State of Things, behind the unpredictable masks of fiction, some of the conflicts and concerns that most secretly define us will parade: violence and rebellion, the expectation of a cataclysm and life at the limits, precariousness and the trivialisation of art, the end of a relationship and the beginning of decadence, illness and the dark shadow of fear.
These are stories populated by strange beings, such as the man who decides to sell his left hand to an art gallery or the woman who cannot stop laughing, in which Alejandro Morellón dislocates thought and modulates the fantastic with an unequivocal purpose: to reveal the absurdity of the world, but also its many contrasts and its most poetic breaks.
With The Natural State of Things , Alejandro Morellón won the IV Premio Hispanoamericano de Cuento Gabriel García Márquez, the most important prize in this genre in the Spanish language. The jury, composed of Alberto Manguel, Roberto Burgos Cantor, Vlady Kociancich, Anne McLean and Vicente Molina Foix, noted, among other things, that "the metaphor that resides in his fantastic plots reflects with great accuracy our everyday concerns".
Original Title
El estado natural de las cosas

Extract in spanish
Sample in english by Julia Sanches

Territory of representation
World Wide
More about the rights available for this book
sophiesavary@sosavbooks.com