Wild Bolaño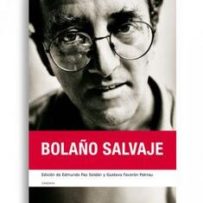 Gustavo FAVERÓN PATRIAU, co-authored with Edmundo PAZ SOLDAN
CANDAYA, 2008 504 p. LITERARY Essay, spanish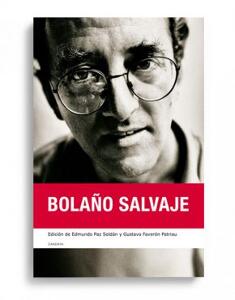 Roberto Bolaño (1953-2003) has gone, in just a few years, from being a marginal poet to occupying a central space in the imagination of the last generations of readers, who perceive in him a new way of conceiving the world of letters as a passionate adventure and of assuming the task of the writer with the rebelliousness of a perpetual discontent. As Bolaño's influence grows, critics try to understand his life and to access the still wild and secret land of his fictional worlds. Exploring the inexhaustible universe of Bolaño from very different perspectives and approaches is precisely the purpose of this collective book. Along with unpublished essays (such as those by Celina Manzoni, a pioneer in Bolaño's studies, or Chris Andrews, his English translator) which provide a good example of the way in which academic criticism today approaches the work of the Chilean writer, the reader will find in Bolaño salvaje more personal texts by writers very close to Roberto Bolaño, such as Ignacio Echevarría, Juan Villoro, Rodrigo Fresán, Enrique Vila-Matas or Carmen Boullosa.
Includes DVD with the film:
Nearby Bolaño (Erik Haasnoot, 2008)
The family and closest friends of Chilean writer Roberto Bolaño talk about his life and reveal some fundamental keys to his writing. Set in Blanes, Barcelona and Mexico City, Bolaño nearby collects the testimonies of Carolina López, Alexandra and Lautaro Bolaño, Antoni García Porta, Enrique Vila-Matas, Rodrigo Fresán and Juan Villoro. (40').
Original Title
Bolaño salvaje
Territory of representation
World Wide
More about the rights available for this book
sophiesavary@1jardin2livres.com
Other book rights available