The Happy Death of William Carlos Williams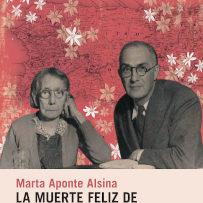 CANDAYA, 2022, 208 p., NOVEL, spanish
National Novel Prize of the Pen Club of Puerto Rico 2007

Marta Aponte Alsina is considered the great contemporary master of Puerto Rican narrative. Cristina Rivera Garza included her in a selection of 12 must-read Latin American women authors, published in Publisher's Weekly magazine in 2018.
At once a novel of family saga, a travelogue, a story of initiation and growth, a hybrid narrative that draws on a variety of resources, The Happy Death of William Carlos Williams is a book that takes us into the amazement of artistic creation, into the relationships of a young woman's desire to live as an artist and the conflicts that this represents in the 19th century society.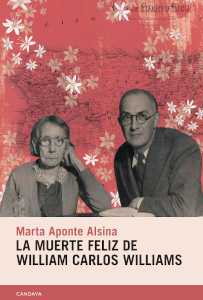 The Happy Death by William Carlos Williams is a novel about the enigmatic Raquel Helena Hoheb, perhaps one of the most important Latin American painters of the 19th century and mother of the poet William Carlos Williams, who defined her as a woman of irrepressible imagination. Her life well exemplifies the rich history of Caribbean migrations: from Mayagüez, Puerto Rico, to the Paris of the World's Fair, and from there to Rutherford, New Jersey, where she lived for more than half a century the conflict between her role as a family woman and her artistic vocation.
Marta Aponte Alsina, one of the most outstanding authors in Puerto Rican literature, continues an inverse route to the writing of a biography: she gives voice to silence, dares to mend gaps and add detours to the work of the author of Paterson, in order to discover that all biographies are connected and that all pasts are projected onto our lives.
"The Happy Death of William Carlos Williams is thus a novel about the mother and about art, about how a son inherits an artistic legacy. It is, therefore, a novel about that elusive but central concept of tradition. The novel questions not only what is a literary tradition but rather what it means to write a literary tradition". Carlos Fonseca.

Original Title
La muerte feliz de William Carlos Williams
Press and blurbs :
Press note in spanish
"Heiress to Sebald, but also to the Frenchman Pierre Michon, whose biographical passion she shares to perfection, the Puerto Rican Marta Aponte Alsina has managed to weave one of the most resonant works in the Caribbean and Latin American sphere. " Carlos Fonseca, Revista Otra Parte.
"Aponte, one of the most personal and innovative literary voices in the Caribbean and Latin America, gives us through this novel the opportunity to approach the ideology of this era as embodied in his work, in this decade of the 21st century." Juan J. Berríos Concepción, Diálogo.
Territory of representation
World Wide
More about the rights available for this book
sophiesavary@sosavbooks.com