The Distracted Condition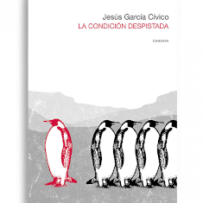 The Distracted Condition is a vast journey that traces, throughout history and culture, the value, the human weight of absent-mindedness, carelessness or distraction.
This book will be of interest to readers of the essay genre, but also to readers of history, philosophy, sociology, cultural studies, etc.
CANDAYA, 2022, 376 p. ESSAY, spanish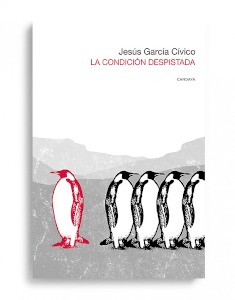 The Distracted Condition is a fascinating invitation to a cultural journey through the territories of distraction and oblivion. Between philosophy and cinema, sociology and literature, law and history, the diary and cultural criticism, this essay is, among many other things, a wandering through the clouds, a phenomenology of loss and a list of lost objects, both personal and political: solidarity, class consciousness, the generalised amnesia in the face of corruption.
With enviable and melancholic erudition, Jesús García Cívico draws a map of disorientation inhabited by the most disparate characters: the titan Epimetheus, who is distracted, with fatal consequences, at the moment of man's creation; Werner Herzog, obsessed with a lost penguin walking towards extinction; Karl Marx, who regards false consciousness as a kind of class cluelessness; Franz Kafka's young Rossman, who misplaces his luggage and umbrella when he arrives in New York; the Mitläufer, Germans who were clueless under Nazism; the Rolling Stones ("It's my imagination running away with me") or Heidegger who reflects so much on "the forgetfulness of being".
Original Title
La condición despistada

Extract in spanish
English sample by SARAH BLANTON

Territory of representation
World Wide
More about the rights available for this book
sophiesavary@sosavbooks.com