The Odd Names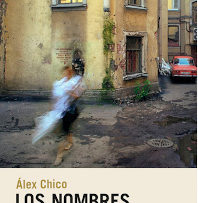 CANDAYA, 2021, 256 p. NOVEL / ESSAY, spanish
Álex Chico is one of the 10 authors chosen in the second edition of Spanish Agency for International Development Cooperation's "10 out of 30" project, 2020.
A narrative about the blurred margins of identity and a suggestive literary exercise.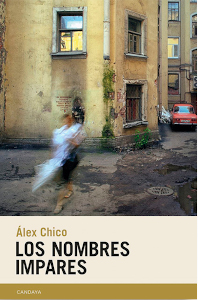 Sometimes a story begins with a single sentence or the mention of a name. Here it begins when the film director Tomás Acosta meets the narrator of this novel to tell him about Damián Gallego. From that moment on, they embark on a quest to find out who this man is who lives in Vallcarca, a neighbourhood in the north of Barcelona, and whose past is shrouded in endless circles of intrigue. Their first investigations lead them to suspect that behind Damián lies another person, Darío Galicia, one of the authors who formed part of the Mexican poetry scene of the 1970s and who was lost track of several decades ago. In this way, they enter an uncertain universe that leads them, firstly, to Roberto Bolaño and the generation of infra-realists, and later to Paris in the 1980s. And so they converge in a forgotten corner of the Barcelona skyline.

Los nombres impares is a narrative about the blurred margins of identity and a suggestive literary exercise that asks us how far we are prepared to go to achieve what we have set out to narrate. A work that moves between the essay and the novel and that takes us to other borderline spaces: the line that separates reality from fiction, the limits between truth and verisimilitude, the desire for authenticity and the shadow of falsification, as well as the whim of the canon and the ostracism to which we subject certain authors.
Original Title
Los nombres impares
Extract in spanish
English sample available
Press and blurbs : https://www.candaya.com/libro/los-cuerpos-partidos/
"One of the most original voices on the new Spanish narrative scene" Inés Martín Rodrigo, ABC Cultural.
Territory of representation
French language
More about the rights available for this book
sophiesavary@sosavbooks.com