The Cemetery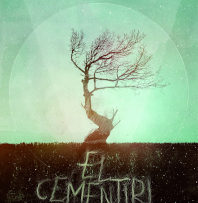 COLUMNA, 2013, 176 p. FICTION, Catalan
The perfect adaptation of his play Genesi 3.0, a success at the 2003 GREC Festival.
Gerard Guix is inspired by the dystopian worlds of three works of science fiction,
George Orwell's 1984, Ray Bradbury's Fahrenheit 451 and Do Androids Dream of
Electric Sheep? by Philip K. Dick, to locate its futuristic fable, although the
atmosphere, the characters and the story more approach the convoluted world of
Emily Brontë's Wuthering Heights and the Gothic tales of Edgar Allan Poe.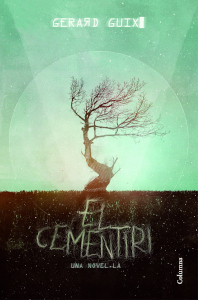 In a not too distant future, due to the lack of space on Earth, it is prohibited to bury our dead. Only the rebels, or idealists, try to break this rule harshly punished. Isobel, one of these rebels, reaches one of the last cemeteries with the intention of burying
her mother. She has managed to stop the process for a few hours, but within two days, at the latest, she must incinerate the corpse as required by law. For Isobel this cemetery becomes a paradise where she believes it is possible to realize her
desire, and Travis, the undertaker, is her last chance and hope. But at the same time, he will become her perdition.
Original Title
El cementiri
Rights sold
France (Les forges de Vulcain); audiobook in catalan (Saga-Egmont, Denmark)
Sample and full-text version available in Spanish and French
Territory of representation
World Wide
More about the rights available for this book
sophiesavary@sosavbooks.com