The Sound Wall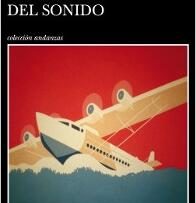 TUSQUETS, 2019, 320 p. LITERARY FICTION, spanish
A writer recounts his personal biography and confronts his own work and also that of his favorite authors when life poses the most difficult challenge.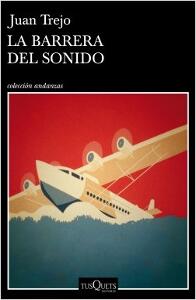 The narrator of this novel, a character suspiciously similar to the author, needs to dive, as if it were a patient archaeologist, in the most significant facts of his past, after a critical and decisive episode that will mark him for the rest of his life; a change of vital panorama that comes to him in his stage of maturity, and that forces him to rethink all the certainties sheltered until now: his passion for some of the most representative writers of twentieth-century literature, the need to write in order to understand what he experienced, the curious obsession that has haunted him since he was a child to travel or the importance of personal ties.
Original Title
La barrera del sonido
"Con esta opera prima, y con un ojo en la gran tradición del realismo norteamericano (DeLillo, Roth y Franzen aparecen travestidos), Trejo inicia un personal proceso de renovación de la literatura realista española, lejos del manido costumbrismo y con un importante grado de sofisticación", Robert Juan-Cantavella, The Barcelona review. com.
« […] ce récit va bien au-delà du constat politique et de la redistribution des cartes du pouvoir : en réalité, il les retourne et sollicite notre jugement sur ce qui se passe vraiment dans la tête de tout un chacun. » Albert Bensoussan, En attendant Nadeau.
Territory of representation
France
More about the rights available for this book
sophiesavary@1jardin2livres.com