The Constantine's Goya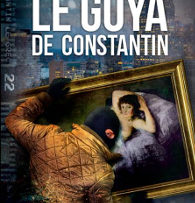 DE BOREE, 2018, 240 p. FICTION, polar adventure novel, french
Serie of adventure polar books Constantine the Greek, 22 volumes already published
Last published, Constantin n°22
Takes place in Marsella and Hamburgo
Each one is a part of Marsella's chronicle, from the 90's, and often an adventure in another place in the world. The Marseille's Bob Morane.
Two new Manuscripts, rights available in french and in foreign languages
The Seven Constantin's Lives (takes place in Marsella), The Mummy in Palermo (takes place in Marsella and Palermo).
The next one will take in Place in french Polinesia.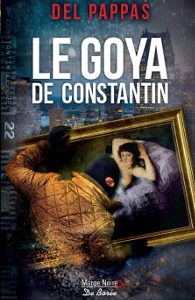 Late 1980s. Constantin, with the complicity of the museum curator, steals a painting by Goya exhibited in Marseille. In Hamburg to sell the painting, he is pursued by thugs who have murdered the curator. With the help of Bella, the German police commissioner, he tries everything to conclude the sale and help the curator's daughter, an orphan and ill.
Original Title
Le Goya de Constantin
"Constantine's Goya" is a refreshing polar novel who messes up your hair! A hectic adventure in the field of Art that will take you from Marseille to Hamburg. An explosive cocktail alternating funny situations with a dark and squeaky humour. I really liked the author's panoply of stories. All the ingredients for a good policeman without any headache are gathered together, Livres addicts.
Territory of representation
World Wide
More about the rights available for this book
sophiesavary@sosavbooks.com