Miguel Angel MARTÍN (French only)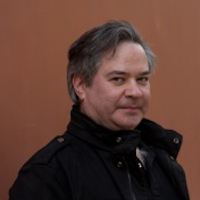 His elegant graphic style with a clear line associated with harsh, provocative, trashy scenarios, not hesitating to include pornography in his themes, characterizes his albums full of ironic and sarcastic humour.
2014 Best European Comic Book Award at Romics (Rome)
2007 Best album of the year by La Repubblica readers for Brian The Brain
2003 Great Prize "Attilio Micheluzzi" (Naples, Comicon)
1999 Yellow Kid Award for the best foreign author (Rome)
1992 Revelation Author Prize at the Barcelona International Comic Book Fair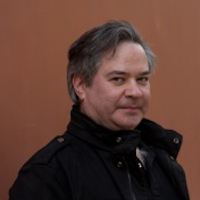 (León, 1960)
Comic book author, illustrator, he is one of the most internationally known Spanish comic book authors. He has won numerous awards in Spain and Italy and his album Brian the Brain was named best album of the year by La Repubblica readers in 2007 in Italy. He has to his credit more than ten albums or graphic novels, which have also been published in numerous newspapers such as El Diario 16, Subterfuge, El Víbora, Selen and Blue (Italy), Babel (Greece). As an illustrator, he has collaborated with dozens of magazines and periodicals such as El País, Marie-Claire, Rolling Stone, Funeral Party, Panik, Malefact (USA for the last 3), Torazine (Italy), Soitu.es (web). He has illustrated authors such as Oscar Wilde, Sade, Luis Alberto de Cuenca and recently the Quichote de Cervantes, or erotic text in France as Intima Diary by Lucía Vázquez (Le Murmure, 2019).
Several of his albums have been adapted for the cinema by Óscar Aibar, Borja Crespo and himself.
FOREIGN RIGHTS SOLD
Total Overfuck : Italy (Nicola Pesce Edizioni)
Brian the brain (integral): France (Rackham); Italy (Nicola Pesce Edizioni)
Bug : Italy (Nicola Pesce Edizioni)