I die and I come back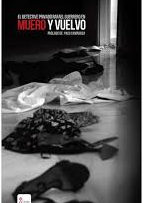 CÍRCULO ROJO, 2013, 213 p. DETECTIVE NOVEL, spanish
"Rafael Guerrero" serie, #2
Prefaced by Paco Camarasa
A real-life Detective, Writer. The novels are based on cases experienced by the author/detective. Rafael Guerrero, a detective, is both author and protagonist of his novels.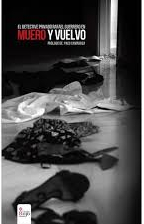 A case in the turbulent North Africa of 2011 almost cost private detective Rafael Guerrero his life. To forget what happened and recover from the wounds he decides to escape for a few days to a Central European country to rest, but a new investigation will begin that will make him travel thousands of kilometres in search of two fugitives who are hiding for different reasons or perhaps for the same one. Tunisia, Madrid, Switzerland, Hungary, Barcelona and finally Brazil will be witnesses and sometimes protagonists of the investigations, lucubrations, falling in love and crumbling of this character, as real as the affair that takes him from one continent to another, and as fictitious as this genre allows. And yes, in the end Rafael Guerrero returns, dead or alive.
Original Title
Muero y vuelvo
Territory of representation
World Wide
More about the rights available for this book
sophiesavary@1jardin2livres.com