The Last Days of Roger Lobus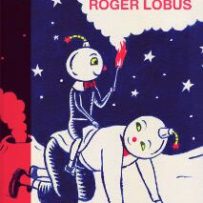 ARISTAS MARTINEZ, 2015, 288 p. LITERARY FICTION, spanish
Quadrilogy "Sierpe" #3
Short listed for the 2014 Herralde Prize
"Gual has assumed the conventions of the novelistic format in order to subject them to a systematic reprogramming in the service of a new realism: an unusual look at a reality in expansive mutation" Juan Francisco Ferré
"There was a time when Spanish literature admitted in its pavilions brutality, irony, buffoonery, insolence and fun under the auspices of a militant humanity. Well, to restore that state, Oscar Gual has come." Santiago Garcia Tirado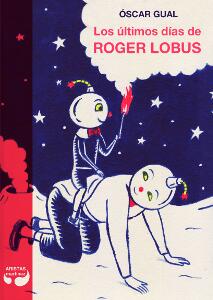 Junior, the poly-addicted son of the former mayor Roger Lobus, decides to return to the city of Sierpe where, after suffering an overdose that is on the point of killing him, he finds out that his father has been diagnosed with terminal cancer. This coincidence, along with Junior's old obsession with death, will drive to him to rebuild his damaged relationship. The novel describes the final days that the two men will spend together in the hospital room, where they come across a parade of characters including a psychopath with a fondness for martial arts who blames all his problems on Kurt Cobain and the deformed gangster owner of a brand of perfumes. This third novel expands the boundaries of the universe of Sierpe, the imaginary city where the author recreates his previous works, and approaches the subject of the death of the father from a sharp and uncomfortably funny perspective.
Original Title
Los últimos días de Roger Lobus
"Siguiendo con su apuesta estética, en donde la literatura se entremezcla con pensamiento, tecnociencia, ciencia ficción, deporte, videojuegos, lumpen, drogas y rock & roll, Gual encara los grandes temas y los trufa de crítica literaria y cultural sin que el lector deje de reírse o de reflexionar, según el caso, gracias al uso de personajes rotundos, como Carlos Manrique de la Santa Delgado. En este sentido, tras una capa de supuesta vulgaridad, se esconde un autor con un saber enciclopédico".
New spanish books forms in german (http://www.newspanishbooks.de/bucher/los-ultimos-dias-de-roger-lobus), portuguese (http://www.newspanishbooks.br.com/author/oscar-gual)
Territory of representation
World Wide
More about the rights available for this book
sophiesavary@sosavbooks.com