Nadia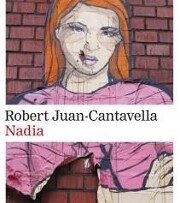 GALAXIA GUTENBERG 2018, 340 p. LITERARY FICTION, spanish
A magnificent novel about subversion, the subversive, the use of the enemy's language to turn it against itself. The enemy is the European Union, the institutions of this Union, which the European people, like myriads of worms, nibble on with humour and rebellion.
A grammar of revolt, which the novel masterfully adopts.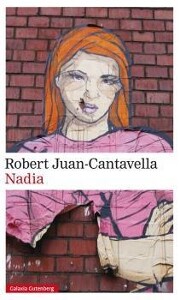 Qwerty, a Brussels official, thinks he is being sued and does not know why. He suspects a woman who calls herself Nadia Europa, although he knows very little about her. He then hires Ariel Kempes (a detective without a map, a shadow agent) to find out more about her. Two assistants accompanied him: Circa Bonnekill and Juan Doshermanas. They then set off in pursuit of him, constantly frustrated, since not only did Europa always escape them but she also used the three accomplices on her own account. The story is told by Doshermanas, and the reader follows the three characters throughout the novel. The reader will experience the same sensations as the poor detectives, feeling lost, manipulated, deceived.
Europa is part of a worldwide underground network of activists from Fluxus and post-situationism. A group of small isolated groups that use the enemy's language to fight him, with irony as their main weapon, and organize actions to ridicule their opponents by hiding behind collective names such as Luther Blisset or Karen Eliot. Europa, and with her the reader (and again behind the three characters Kempes, Bonnekill and Doshermanas, always lagging behind, the poor) follows many of these small groups around the world (collectives that exist in reality, such as the Provo, the Hippies, los neos, Ariadna Pi, Class War, La Oficina de Medidas Insólitas, La Fiambrera Obrera, The Yes Men, Le Comité Invisible, etc. that Europa calls its "cousins". Like Forrest Gump, Europa participates in many actions organised by these small groups (actions that have actually taken place).
Kempes, Bonnekill and Doshermanas will eventually discover what Europa was looking for: to study the street actions of the "cousins" in order to carry out its own great action, which effectively has Qwerty and the European Union as its victim.
Not only will the three accomplices fail to stop Europa, but they will also serve as an audience for its action, and ultimately join its fight.
Sample in english available, by Isabel Adey.
Interviews
Interview in the diary Levante (Óscar Gual)
https://www.levante-emv.com/castello/2018/12/23/politicas-austeridad-han-traido-partidos/1813072.html
Interview in the magazine Otra Parte (José Ignacio González)
https://www.revistaotraparte.com/literatura-iberoamericana/nadia/
Interview in Radio-3, program: Efecto Doppler (Laura Barrachina)
https://www.ivoox.com/efecto-doppler-robert-juan-cantavella-busca-de-audios-mp3_rf_31283068_1.html
Territory of representation
World Wide
More about the rights available for this book
sophiesavary@sosavbooks.com