(In)visible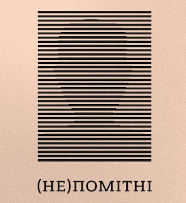 VIVAT Publishing, 2020, 155 p. FICTION, Novel, Ukranian
GUERNICA Editions, 2022, 150 p. FICTION, Novel, English translation by Hanna Leliv and Isaac Wheeler
The most recent bestseller of Ukrainian author Ivan Baidak and Best Book of 2020 according to PEN Ukraine
Keywords: Disability Fiction, Friendship, Inclusive and Social Novel, self-confidence, Ukrainian, Tourette's, Visible disabilities
Diagnosed with Tourette's syndrome as a teenager, Adam, now a 26-year-old freelance designer, attends his first meeting at a social support group. Here he meets Anna, a charity worker with a face hemangioma; Marta, a TV anchor with alopecia;
and Eva, a make up artist with vitiligo. The following week he moves in with them.
Shaped after the writer's own experience of living with Tourette's syndrome, Adam tries to move from self-inflicted invisibility to being visible—in his family, career, and personal life.
The most recent bestseller of Ukrainian author Ivan Baidak and Best Book of 2020 according to PEN Ukraine, (In)visible is a book about what it means to be different. A book that encourages acceptance and tolerance. A book about fear and escape, about the necessity of being loved and accepted. It's about the permanent struggle with your complexes and attempts to start loving yourself. It's about hard stories. But also about big hearts.
Original Title
(Не)помітні (Ukranian title)
FOREIGN RIGHTS SOLD
English (Guernica, Canada), Italian ( Flâneurs Edizioni)
English version available, Ukrainian sample on line
Territory of representation
France and Spain
More about the rights available for this book
sophiesavary@sosavbooks.com