The Afrikaner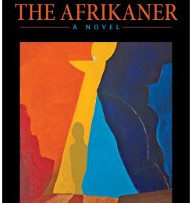 GUERNICA Editions, 2019, 240 p. CANADA, english.
A woman's adventure story set between South Africa and Namibia, The Afrikaner covers the terrains of race, love, historical guilt, scientific obsession and the tensions of a society "lost in transition."
The book is inspired by the five years the author spent in South Africa working as an international reporter for the Italian press and is currently being adapted to film by the author in collaboration with Dr. Ernest Mathijs, Head of the Centre for Cinema and Film Studies at the University of British Columbia.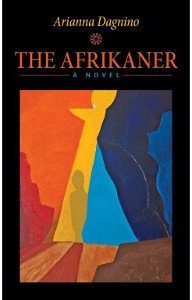 Zoe du Plessis (33), a paleontologist of Afrikaner descent in newly post-apartheid South Africa (1996), is a conflicted woman struggling with white group guilt and a dark family secret seemingly wrapped in an ancient curse. After losing her lover and colleague to a foretold accident, Zoe embarks on a field expedition into the hot plains of the Kalahari Desert, Namibia in search of early human fossils. Her scientific quest will gradually morph into a journey of atonement and self-discovery. She will find resolution in an old bushman's wisdom, a black entrepreneur's warm-heartedness, and a troubled writer's love.
Original Title
The Afrikaner
Chapter 1 in audio read by South African author Dennis Kleinman
Trailer
Territory of representation
Europe, except Germany and Italia
FOREIGN RIGHTS SOLD
GERMANY (PalmArtPress, 2020), ITALIA ( Ensemble Edizioni, 2021), Afrikaans (2021), EGYPT ( National Centre for Translation and Publishing )
More about the rights available for this book
sophiesavary@1jardin2livres.com