The BLOOD TRILOGY, Mud Blood, Untouchable Blood, Blood in the Grass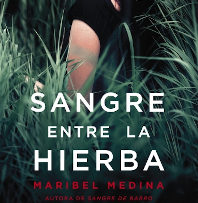 MAEVA 2014, 2015, 2019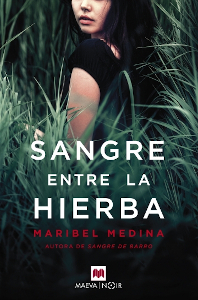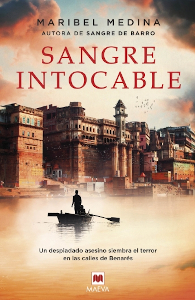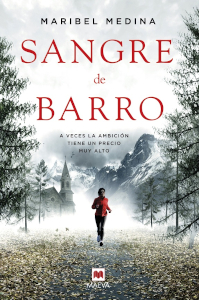 MUD BLOOD (Sangre de barro) AN INTERPOL AGENT AND A FORENSIC PATHOLOGIST WILL DISCOVER THAT MUD SPLASHES EVERYTHING IN ELITE SPORT.
When forensic doctor Laura Terraux receives the fifth corpse of a young athlete from the Les Diablerets high-performance centre at the Pathology Institute in Chablais, Switzerland, she begins to suspect that something sinister is behind this succession of deaths. Janik Toledo, a young runner in the centre, devastated by the sudden death of the girl he loved, will have to make the most difficult decision of his life. What price are you willing to pay to succeed? Thomas Connors, an attractive Interpol agent with a mysterious past, will embark with Laura on a dangerous investigation into doping in elite sport, an opaque world far more murky than they could ever have imagined. Who is behind these deaths? Is there any truth in the millenarian legends about the devil that circulate in Les Diablerets?
Sometimes the culprits seem faceless.
UNTOUCHABLE BLOOD ( Sangre intocable) Maribel Medina's new novel takes forensic Laura Terraux and Interpol agent Thomas Connors to the fascinating city of Varanasi.
A ruthless murderer sows terror among the city's untouchables. What relationship do the big pharmaceutical companies have with a girl and the chaotic Benares? A few months after the outcome of Mud Blood, Thomas Connors finds himself involved in a strange case when the body of a childhood acquaintance appears in Lyon, where he had supposedly gone to tell Thomas something. With the help of the forensic Laura Terraux, who finally succeeded in fulfilling her dream of becoming pregnant, Thomas will follow the trail left by his old acquaintance, who leads him to the fascinating city of Varanasi. There, a girl named Tanika is forced to flee after the mysterious death of her parents, which holds the key to a scandal related to some sinister practices of the pharmaceutical industry.
BLOOD IN THE GRASS (Sangre entre la hierba) Thomas Connors and Laura Terraux return with a new case related to the world of trafficking in women. The search for a mother and a new investigation for the Interpol agent and the forensic examiner, which will take them from La Rinconada, in Peru, to Madrid. A mother arrives in the inhospitable town of La Rinconada in search of her daughter after receiving an anonymous e-mail according to which Ángela María, who disappeared sixteen years ago, could be there. Meanwhile, Interpol agent Thomas Connors receives a call from his friend George's wife, who informs him of her husband's abduction. As a ransom, they only ask to be given to one woman: Dolores Menchero. Thomas turns to his friend Laura Terraux for help and the two leave for Peru.
Territory of representation
France only
More about the rights available for this book
sophiesavary@1jardin2livres.com